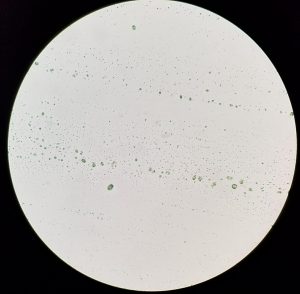 WHAT DID WE DO TO PREVENT THIS FROM HAPPENING AGAIN?
NEW SILICONE STOPPERS!
The crystallisations at the neck of the vial has been addressed by IA with the introduction of new

silicone 

stoppers that repel the oil and hormone from reforming on its surface.
What is the difference between Rubber and Silicone and why have we changed to it?
The backbone of silicone contains silicon and oxygen, while the backbones of most of the other rubbers contain carbon-carbon bonds.

Silicone is more resistant to heat, chemical attacks, fungus attacks, UV and Ozone attacks than normal rubber and has significantly less surface friction than traditional rubber materials.
Silicone rubber offers special properties, which organic rubbers do not posses. Organic rubbers have poor tensile and tear properties at high temperatures while these properties are excellent in silicone rubbers at the same temperature conditions.
At IA we pride our selves on producing quality products and back that up with science and not 'bro science' .